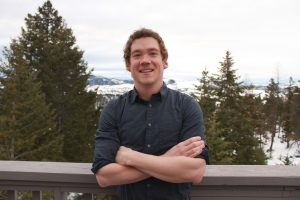 I am a licensed psychologist currently practicing in Helena, MT and teaching part-time at Carroll College. I have been working with at-risk and trauma-exposed children, adolescents, and their families for more than 14 years. Throughout this time, I have worked in settings ranging from maximum security youth corrections to homeless shelters and public high schools. I completed two M.S. degrees in Marriage and Family Therapy and Counseling Psychology before eventually earning my Ph.D. at Colorado State University.
My therapeutic "style" is characterized by warmth, genuineness, and strengths-based intervention. I recognize that many children and families may be hesitant to participate in counseling, so I strive to provide an engaging, welcoming, and collaborative environment that allows clients to feel both comfortable and encouraged in facing their life challenges. When possible, I also work to incorporate a client's personal interests (e.g., art, music) into our work together, so that counseling becomes not only a source of personal growth but also an experience worth looking forward to. I frequently work with individuals and families affected by trauma, delinquency, emotional difficulties, and autism spectrum disorders, and have received specialized evidence-based training related to each of these challenges.
On a personal note, I grew up in Helena, and have returned here after years away because I so greatly appreciate the wonderful community of people that reside here. I spend most of my free time singing and dancing with my wife and infant son, who constantly reminds me how important it is to ensure a positive future for our children.